In Our Community, Giving Back
The Dependable Painting Company has a long history in Northeast Ohio, and the corporation believes whole-heartedly in giving back to a community that gives so much.
When it comes to charitable work and corporate social responsibility, president Cindy Friedmann says, "We do it because we have the capability and resources to lend professional assistance on important projects that might not get done otherwise."
The Dependable Painting Company is honored to help several organizations whose missions are centered around children, the arts, and the community's well-being.
Our president, Cindy Friedmann, sits on the board of Lakewood Alive, an organization that promotes economic development and aims to improve the quality of life in Lakewood, Ohio. The Dependable Painting Company painted the exterior of a home in 2014 and another in 2015 to aid the efforts of keeping the community vibrant.
Supporting the Arts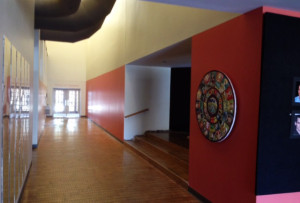 Beck Center for the Arts is a non-profit, performing arts, and arts education organization dedicated to inspiring and enriching the quality of life for Northeastern Ohioans. Their professional theatre and arts education facility in Lakewood, Ohio received painting services from The Dependable Painting Company for their first floor main hallway in 2014 and their second floor in 2015.
In Downtown Cleveland, The Dependable Painting Company spends a lot of time working on beautiful restoration projects at Playhouse Square. They are happy to donate painting services to this arts institution that is the cultural center of Northeast Ohio. The Dependable Painting Company is doing its part to keep Playhouse Square great.
Supporting the Non-Profits
The Dependable Painting Company continues to donate labor and material to various non-profit organizations including Gigi's Playhouse for Down Syndrome Children, Camp Cheerful, Habitat for Humanity, Safe Space, Autism Center, and North Presbyterian Church.